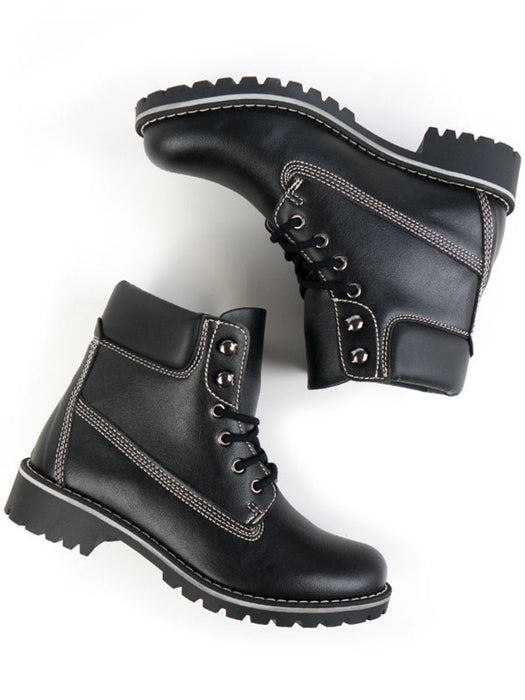 Dock Boots
Original price
$112.99
-
Original price
$112.99
Our notes
These have been one of our most popular boots since they launched in 2015.

Choose from the finest quality vegan suede we know of (the uppers have a soft grain that moves as you rub your hand over them) or Italian vegan leather made with 69% biobased content.

You can get stuff done in these boots - they're good for both offroad treks and running about town.

They have decent ankle support with padding around the collar and lace hooks that let you do them up tight (with new extra-strong laces made from recycled polyester).

The outsoles will last years and with their deep tread gives traction from mud to pavements.

Made in Portugal. Certified carbon neutral. Like all our collections, when they are at their end of use you can use our return to recycle service to turn them into new WVS uppers and outsoles.


Choose from Italian vegan leather made with 69% biobased content or Italian vegan suede uppers
Breathable and water-resistant
Grippy, durable TR outsoles (made with recycled content) with flex that are suitable for long walks and hiking
Long and strong recycled polyester lacing with metal lace tips
Squishy deep tread recycled insoles
Two types of vegan suede lining to nestle your feet
Ethics & Sustainability
This product is certified carbon-neutral
It's delivered to you through our carbon-neutral supply chain in paper and cardboard packaging
You can return it free of charge for 365 days with our paperless carbon-neutral returns service
Use our return to recycle service when this product's at its end of life
Always and forever vegan
Made in Portugal
Refund Policy

We do not accept returns on items, except for clothing and shoes.

If clothing or shoes, we will accept returns up to 30 days from the date of shipment.

For all other items, if your item is damaged, lost, or incorrect, we will provide a refund within 30 days of the date of shipping. Please find our full refund policy here.