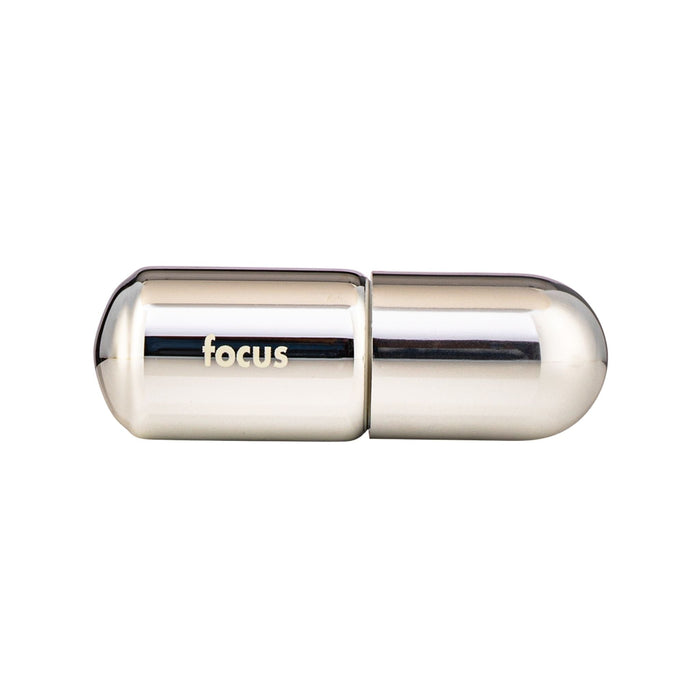 Focus Moodzee Roller Ball
Original price
$24.00
-
Original price
$24.00
centered + grounded
Breathtaking citrus and herbal blend expertly formulated to keep you focused on the task at hand.
Performance Boosts encourage you in the moments you need to strengthen your resolve or quiet your mind.
Empowering yourself to climb any summit, sweat, breathe and move, push, give and then doing it all over again is a breathtaking act of courage.
Give yourself the gift of presence with this perfect organic essential oil blend collection for high performers.
Organic jojoba, bergamot, lemon, grapefruit, tulsi, cardamom, rosemary and lime essential oils.
Safe & Ready to Use

Stick it in your pocket.  Take it with you. Breathe in. Do it again. 
Our pre-diluted organic essential oils are blended in organic jojoba oil. Apply right out of the bottle. Our handy roller ball can travel with you. Apply anytime, anywhere.  Breathe in deeply to trigger scent memory and shift your mood.
Refund Policy

We do not accept returns on items, except for clothing and shoes.

If clothing or shoes, we will accept returns up to 30 days from the date of shipment.

For all other items, if your item is damaged, lost, or incorrect, we will provide a refund within 30 days of the date of shipping. Please find our full refund policy here.