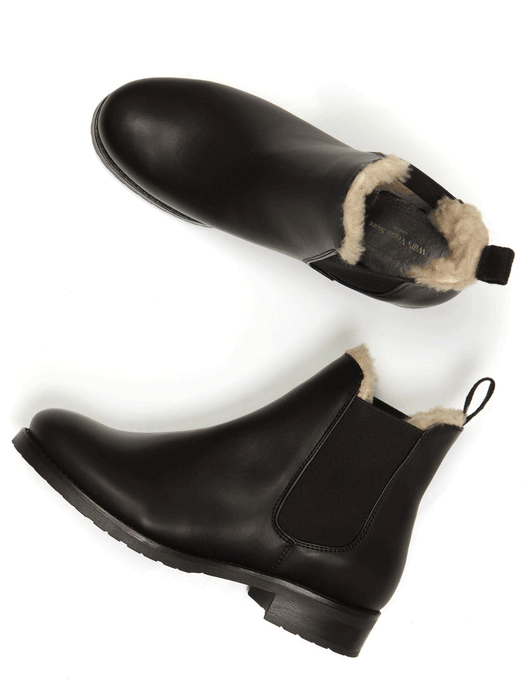 Luxe Insulated Smart Chelsea Boots
Original price
$130.99
-
Original price
$130.99
Our notes
Made with Italian vegan leather made with 69% biobased content
Lined with Primaloft insulation made from 90% recycled content, they keep your feet warm down to -22° / -7.6 Fahrenheit.
Your feet are also kept cosy with a thick, soft vegan fur lining (made from 100% recycled PU, 100% RPU) that lines all the interior down to your toes
The boot opening comfortably hugs the ankle thanks to the way the uppers have been cut and the elasticated gussets producing a clean line with no gap
Squishy deep tread recycled insoles
Two types of vegan suede lining to nestle your feet
Finished with an embroidered WVS pull tab made from recycled polyester and WVS emboss on the outsole
2.5cm heel height outsoles with a light tread pattern
Ethics & Sustainability
This product is certified carbon-neutral
It's delivered to you through our carbon-neutral supply chain in paper and cardboard packaging
You can return it free of charge for 365 days with our paperless carbon-neutral returns service
Use our return to recycle service when this product's at its end of life
Always and forever vegan
Made in Portugal
Refund Policy

We do not accept returns on items, except for clothing and shoes.

If clothing or shoes, we will accept returns up to 30 days from the date of shipment.

For all other items, if your item is damaged, lost, or incorrect, we will provide a refund within 30 days of the date of shipping. Please find our full refund policy here.