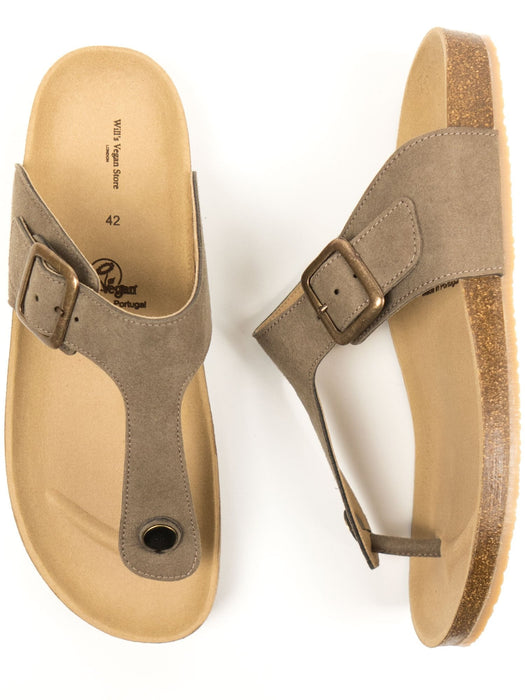 Toe Peg Footbed Sandals
Original price
$93.99
-
Original price
$93.99
Our notes
The uppers are created with soft vegan suede with an adjustable solid metal buckle to get the perfect it. 
These are really comfy sandals you can wear all day out and about. They have shock absorbing, comfort cork footbeds with arch support, a heel cup and soft vegan suede lining.
The uppers are lined with soft vegan suede making them comfy to wear without socks, 
We recently updated the rubber outsoles on these to include recycled content. You can see this in the colour splashes of material embedded in them.
The outsoles are durable and grippy, they can be worn on a variety of surfaces.
Ethics & Sustainability
This product is certified carbon-neutral
It's delivered to you through our carbon-neutral supply chain in paper and cardboard packaging
You can return it free of charge for 365 days with our paperless carbon-neutral returns service
Use our return to recycle service when this product's at its end of life
Always and forever vegan
Made in Portugal
Refund Policy

We do not accept returns on items, except for clothing and shoes.

If clothing or shoes, we will accept returns up to 30 days from the date of shipment.

For all other items, if your item is damaged, lost, or incorrect, we will provide a refund within 30 days of the date of shipping. Please find our full refund policy here.