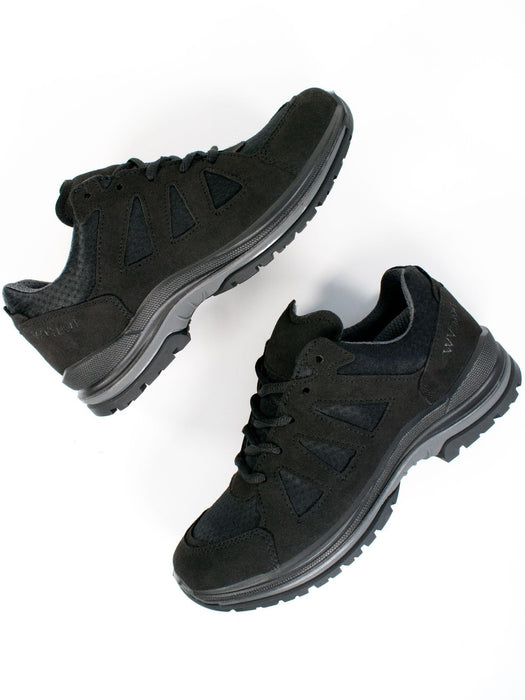 WVSport Walking Trainers
Original price
$115.99
-
Original price
$115.99
Our notes
Think practical walking shoes you can wear all day without thinking about it. Super comfy, they breath and are light-weight. Like all WVSport models they are constructed with ballistic welded uppers which means they stay attached to the outsoles, even with regular use in tough environments. When you try them on you'll appreciate the thought, work and science that has gone into them, they just feel.. right. From the way the shoe is constructed for foot control and stability, to the way the outsole can be worn from urban walking and the demands of day to day life to countryside trekking.
Advanced ballistic welded abrasion resistant, water resistant and breathable uppers created with Lyliane 3DMX materials
PU midsole featuring micro air bubbles for cushioning with a TPU layer for maximum control and stability
TPU total grip sole with broad lugs and protective toe cap
Removable EVA insoles for support forefoot and midfoot
Ethics & Sustainability
This product is certified carbon-neutral
It's delivered to you through our carbon-neutral supply chain in paper and cardboard packaging
You can return it free of charge for 365 days with our paperless carbon-neutral returns service
Use our return to recycle service when this product's at its end of life
Always and forever vegan
Made in Italy
Refund Policy

We do not accept returns on items, except for clothing and shoes.

If clothing or shoes, we will accept returns up to 30 days from the date of shipment.

For all other items, if your item is damaged, lost, or incorrect, we will provide a refund within 30 days of the date of shipping. Please find our full refund policy here.